SPM®
Effective suction pump massage
The suction pump massage, in short SPM®, is a traditional, safe and proven treatment method. It is a combination of relaxing massage and cupping. All tissue including the subcutaneous fat tissue is sucked in by negative pressure, so that the skin can be reached holistically with this treatment and influenced by the massage effect.

The areas of application of the SPM® are diverse: Face, breasts, arms or legs can be treated with negative pressure. Effective and unique. Treat your customers to a relaxing cupping massage where they enjoy the subsequent physical well-being.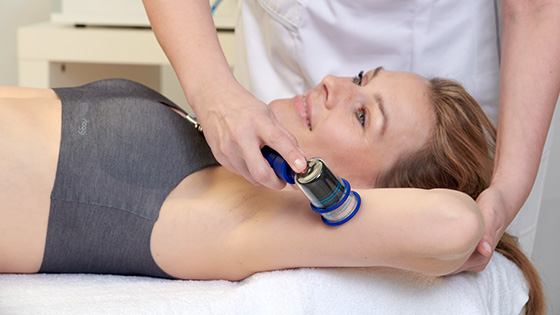 If you have any questions about the suction pump massage, please do not hesitate to contact us on 0049 - 2421- 96780 or
export@weyergans.de
!
Get an overview of other effective High Care
®
treatments which make your users feel healthy and beautiful!
CLICK HERE
for more information.
You are a beauty professional or interested in working together with Weyergans? Click
HERE
to log-in into our professionals area and get more background information, downloads as well as technical details about the SPM
®
.